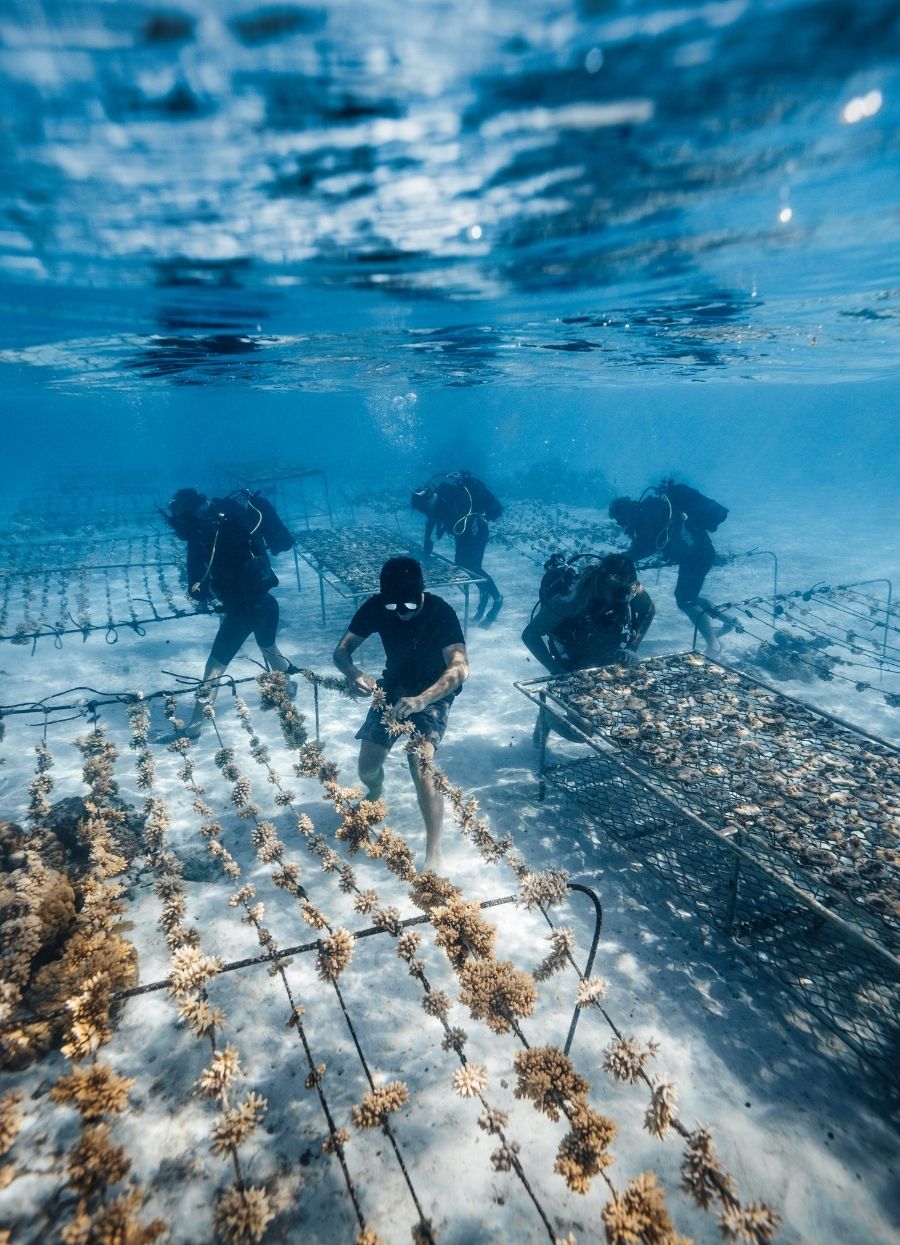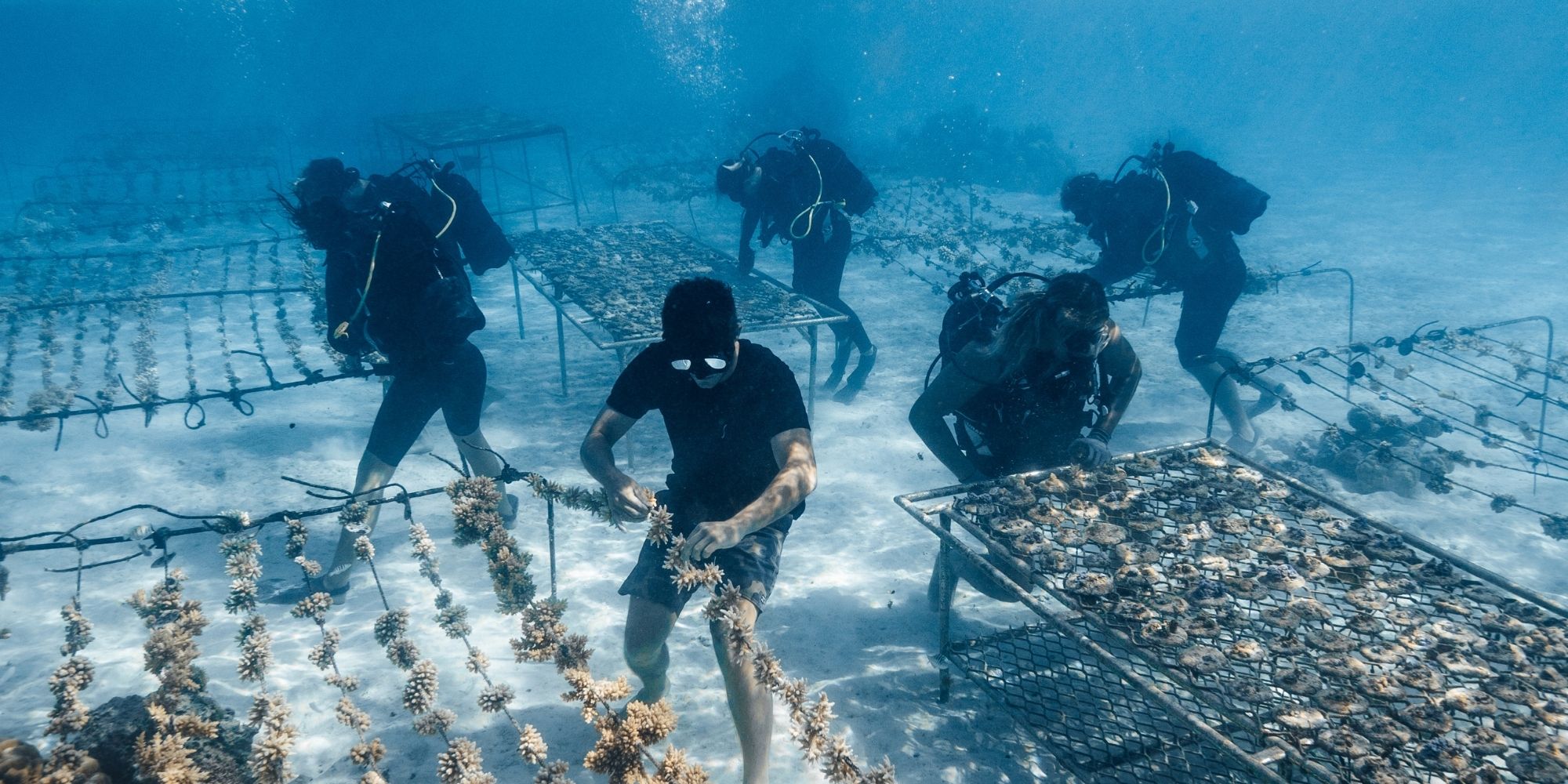 Adopt Ropes, Nurseries & Restoration Sites
Make a huge impact by sponsoring our rope nurseries in Mo'orea, French Polynesia! 
Super corals are fragmented and placed on ropes within our nursery. Approximately, 30 corals of the same species are grown on these ropes, monitored as a group and planted back on the reef at the same time.
Our nurseries are composed of 15 ropes with a few different species of corals, documented specifically by their fragmented location and species. Each nursery grows approximately 250 to 300 corals!
You can sponsor an entire restoration site in Mo'orea, French Polynesia. Our restoration sites consists of 12 nurseries. This restoration site in Tiaia will yield approximately 4,200 super corals, ready to be planted back on the reef in 12-18 months.