Why ?
We only protect what we love, we only love what we understand, and we only understand what we are taught. -Jocques Yues Cousteau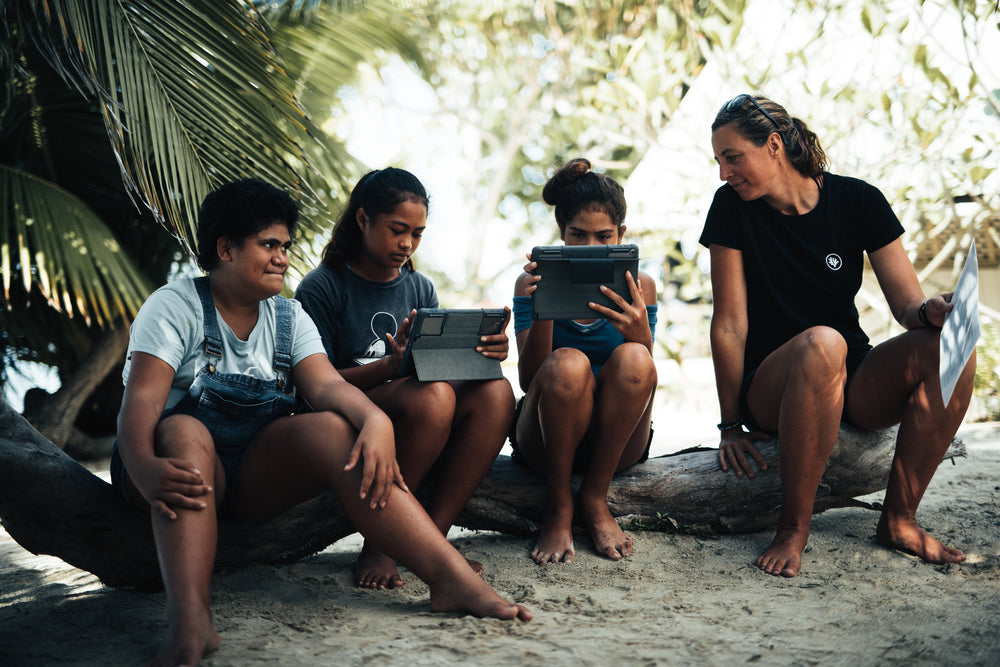 Classic
Tour Coral Gardeners Headquarters
Learn about our coral planting process
Take a dive into the reef next to our HQ
$90 USD/ person
Book Now
Premium
Everything in Classic
Take a boat tour around the island and visit our favorite reefs
$125 USD/ person
Book Now
Exclusive
Build your own custom experience with our staff.
Enjoy a private and catered day.
Contact us
I have always dreamed of changing the world. With Coral Gardeners, I found my passion and with WTR I found the solution. Bringing businesses together from around the world to save coral reefs is both a real and possible way to push the global economy forward in an environmentally focused manner. I am so excited to meet our future members. It's on!
Contact me if you want to join or have any questions about the program. I am here for you.
Contact me
FREQUENTLY ASKED QUESTIONS
How do you choose the businesses that can join WTR?
+
We carefully assess our supporters by searching for certain criteria:
Forward thinking and innovative within their industry. Always searching for solutions that benefit our planet - not maximizing profit at the expense of our natural ecosystems.
Passionate about the ocean and saving coral reefs.
Trustworthy individuals that we can count on to be by our side and call loyal supporters.
---
What is the impact of my donation?
+
Your donation goes directly to Coral Gardeners' NGO. As an organization, we invest all of your contributions directly to our mission to restore coral reefs. The general accounting breakdown is as follows:
33% - Management
18% - Reef Restoration
18% - Awareness
18% - Innovation
13% - Fundraising and E-Commerce
---
Is there a minimum percentage of sales I have to donate?
+
We ask for at least 1% of your gross sales donated to save the reef but you can always give more, and the beautiful thing is that as you grow, we grow and the corals grow!
---
Are donations tax deductible?
+
Since we are a French Polynesia based organization, international tax receipts cannot be made directly from our NGO. If you wish to receive a tax receipt for your donation, we have a 501(c)(3) counterpart in the United States that we work with in order to provide tax receipts. This counterpart takes a percentage of the donation for their services.
---
What if I cannot commit to donating every year?
+
To be a part of We The Reef program, we ask for an annual contribution with a long term commitment mindset. However, you can always make a one time donation through our website to help our mission.
---
Is the preliminary donation part of your annual contribution? How do the donations work?
+
To join the program and begin your journey as a WTR member with Coral Gardeners you will make a preliminary donation of $200. This preliminary donation will lock in your membership. The $200 preliminary donation can be deducted from your percentage annual gross sales contribution.
Donations will be made on a bi-annual basis, at the end of Q2 and Q4 - July 1st and January 1st. This will be on the actual gross sales you made in the last 6 months.
---