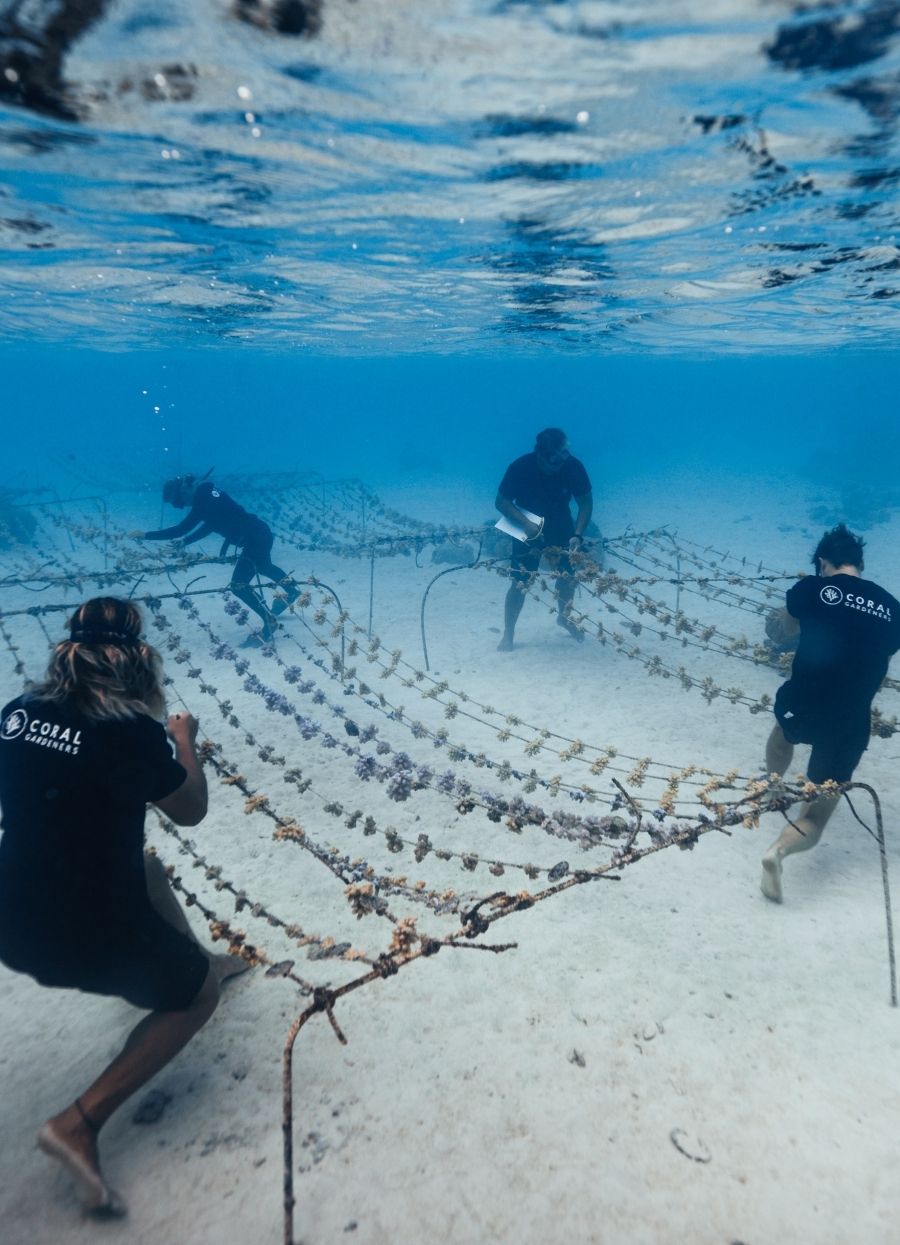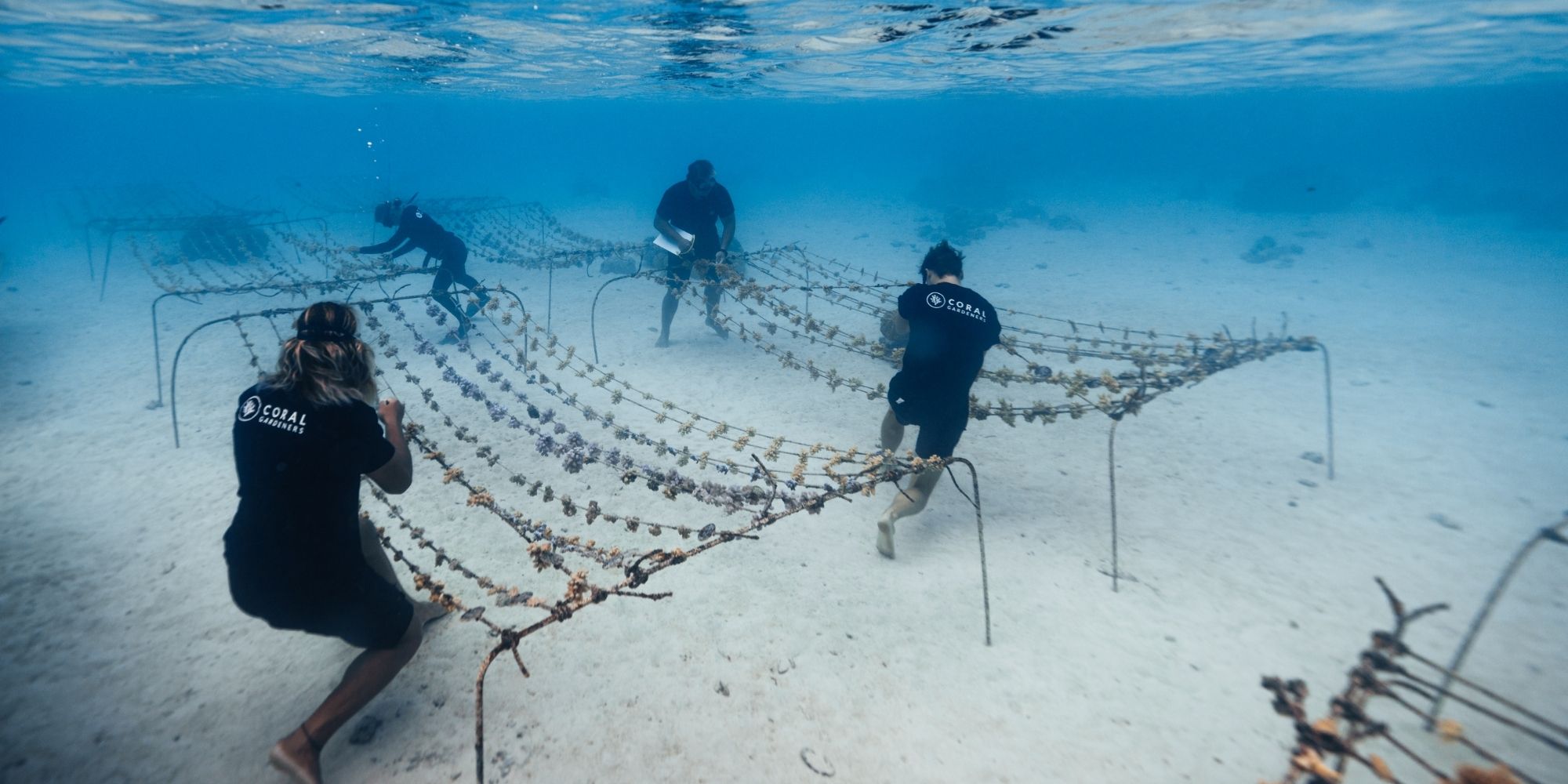 YOUR CONTRIBUTION MAKES A DIFFERENCE
We are on a mission to revolutionize ocean conservation and create a global movement to save the reefs
You can help us fund our coral restoration activities, reseach projects and advocacy programms
100% of your money directly supports our mission.
DONATE AND HELP SAVE THE REEF WITH US
The world's coral reefs are under relentless stress:
✔ climate change
✔ declining water quality
✔ overfishing
✔ pollution
✔ unsustainable coastal development
Coral Gardeners mission has never been so relevant, and we are committed to continue working hard and make progress.
On behalf of Coral Gardener's team, we thank you for your support.
YOUR DONATION HAS AN IMPACT
You can give knowing that every cent directly funds Coral Gardeners operations around the world.
This includes, but is not limited to, helping us fund:
Coral reef restoration efforts, site maintenance, facilities, equipment, technology, vessels, advocacy, research, staffing, and awareness driving efforts.


WHY GIVING MONTHLY ?
By going monthly, you are making a true commitment to our cause and helping us fulfill our vision :
You help us anticipate the costs of our actions and plan efficiently
You invest with us in long-term solutions to meet our objectives

You join the CG Donor club and get invited to our annual Impact Event
You get regular updates on the impact of your support and BTS info

Here are some of the ways your donation helps us restore world's coral reefs
would help our coral fragments planting activities
purchases materials
(ropes, scrubbing brushes, iron bars)
supports nurseries maintenance
and diving equipment
kids educational &
awareness events
vessels maintenance,
facilities
Research, methods,
technology, new sites
OUR STORY
We started as a small group of island kids who witnessed the rapid degradation of our local reef and decided to act.
From our humble beginnings, we have grown today into an international collective of advocates, scientists, engineers and creators determined to revolutionize ocean conservation and create a global movement to save the reef.
OUR VALUES
Our values reflect this ambition – we work with passion, courage, and integrity (afaro in Tahitian) and put creativity and innovation to the service of something bigger than ourselves: saving the reef.
We are ready to write our odyssey, and we want you to be part of it. Join our movement today!