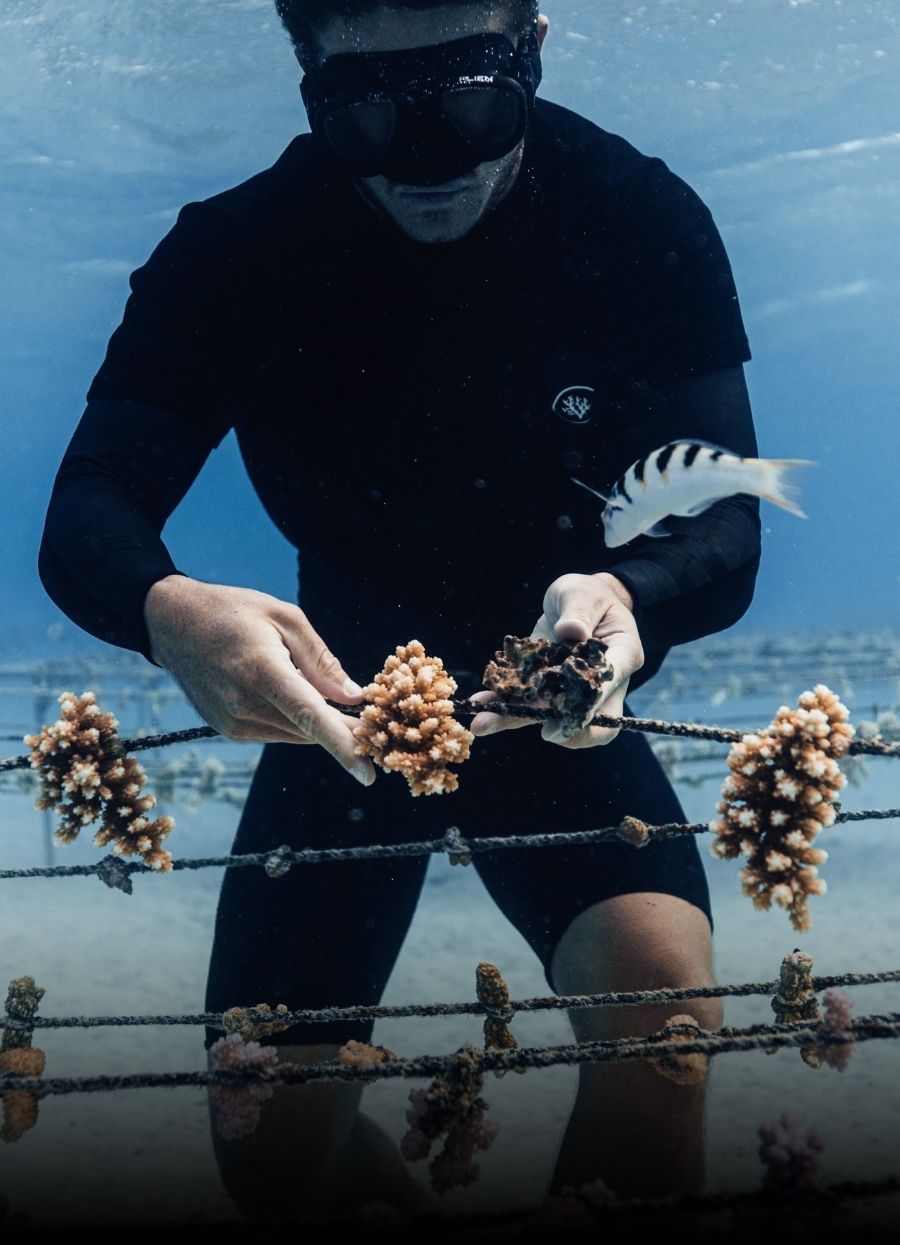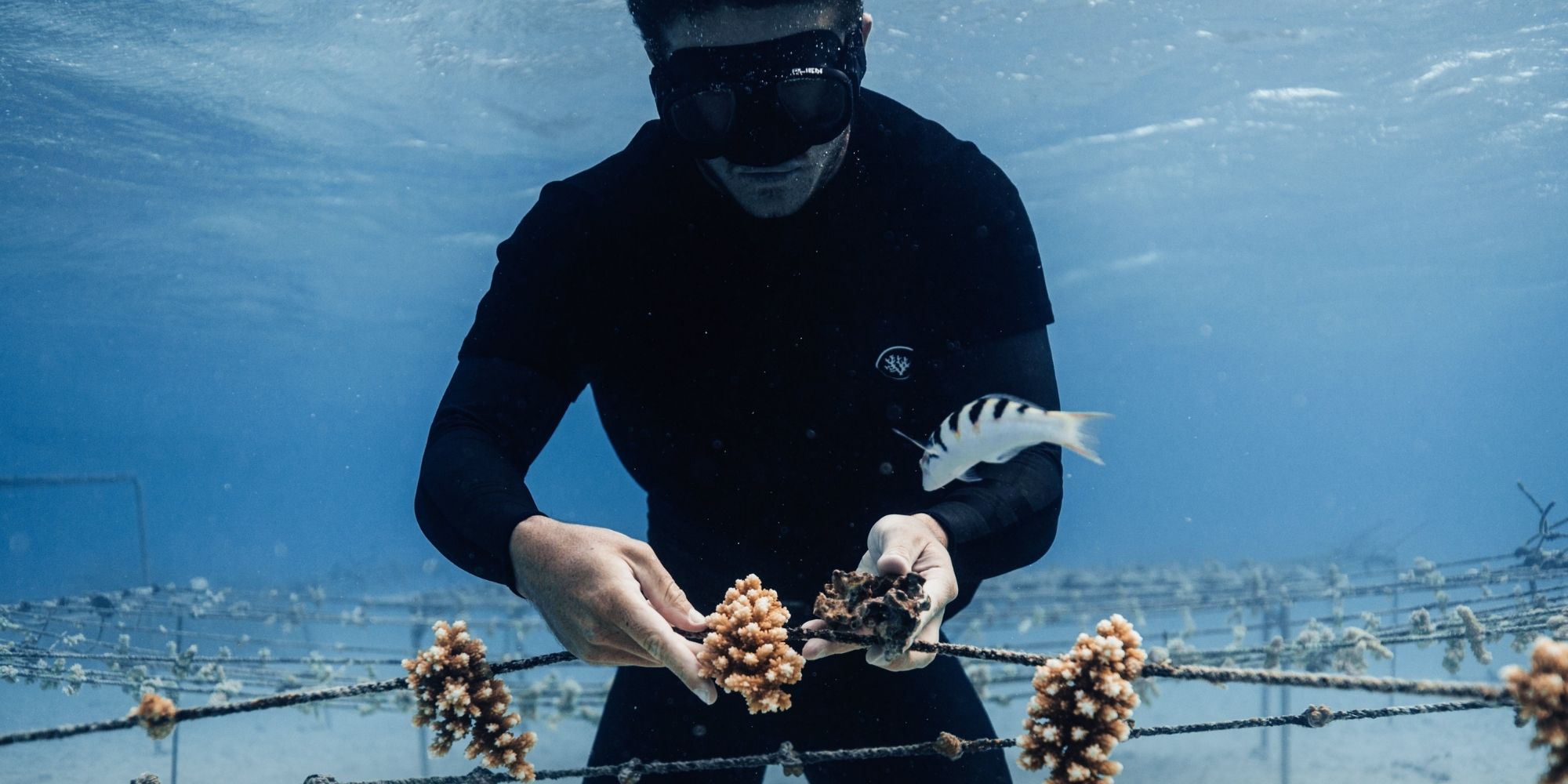 These Super Corals are the best performing corals we have planted and you can help us plant more of them! Choose between the certificate of a mother colony or her babies growing in our nurseries.
ONE MISSION: SAVE THE REEF
Fragment collection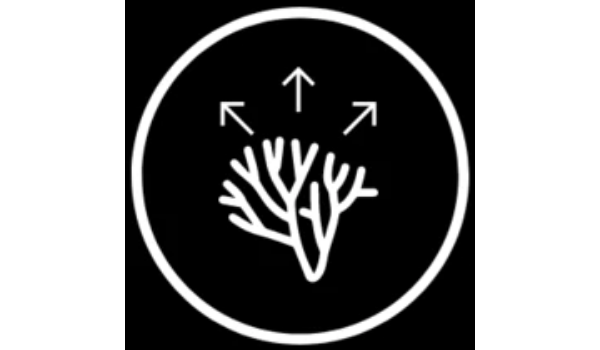 Growth in nurseries
Monitoring
Planting
CORALS REQUIRE IMMEDIATE ACTION
Corals are the "rainforest" of the oceans. The second lung of our planet, on which more than 25% of marine species directly depend.
However, coral reefs are dying at an alarming rate - as much as 50% have already been lost in the past 30 years (UNEP).
The decline could reach up to 90% by 2050 if global warming is limited to an increase of 1.5°C.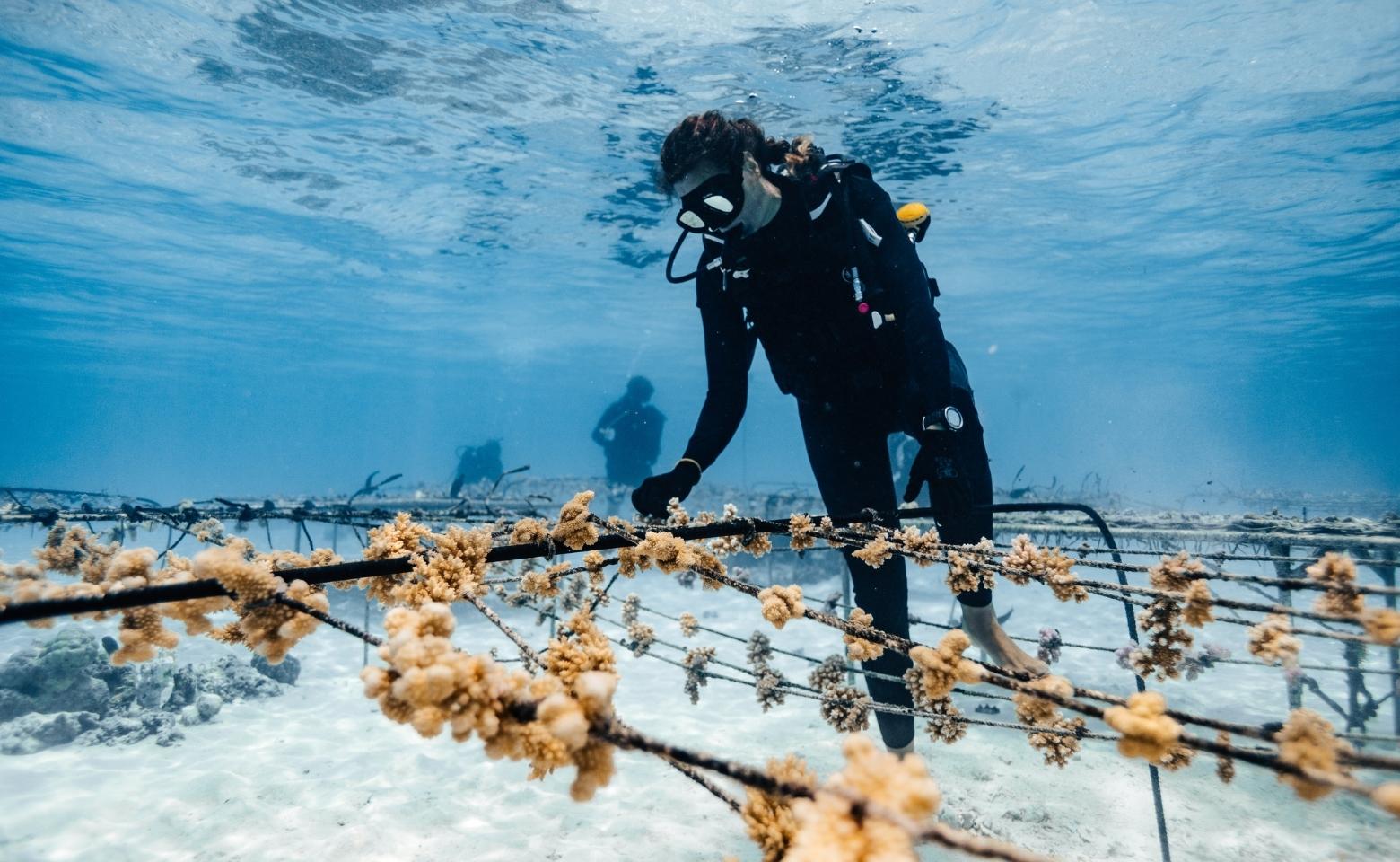 ROAD TO 1 MILLION !
In the first 5 years of their existence, Coral Gardeners has planted over 15,755 corals around Mo'orea island.
Our pilot studies have shown amazing results, more than 86% survival rate. And confirmed our restoration strategy and transplantation method.
We are now ready to scale! We set the goal to plant 1 million corals around the world before 2025.
VIBRANT GROWTH
Throughout the year, the team works to build, maintain and monitor thousands of corals.
They grow and thrive on ropes, trees, or cookies – to regain strength and become more resilitient to threats.
"This year, I have witnessed the growth of the healthiest and largest corals that I have ever nursed! They have grown so much that we had to reinforce the nursery structures to make sure the ropes would not break" - TAIANO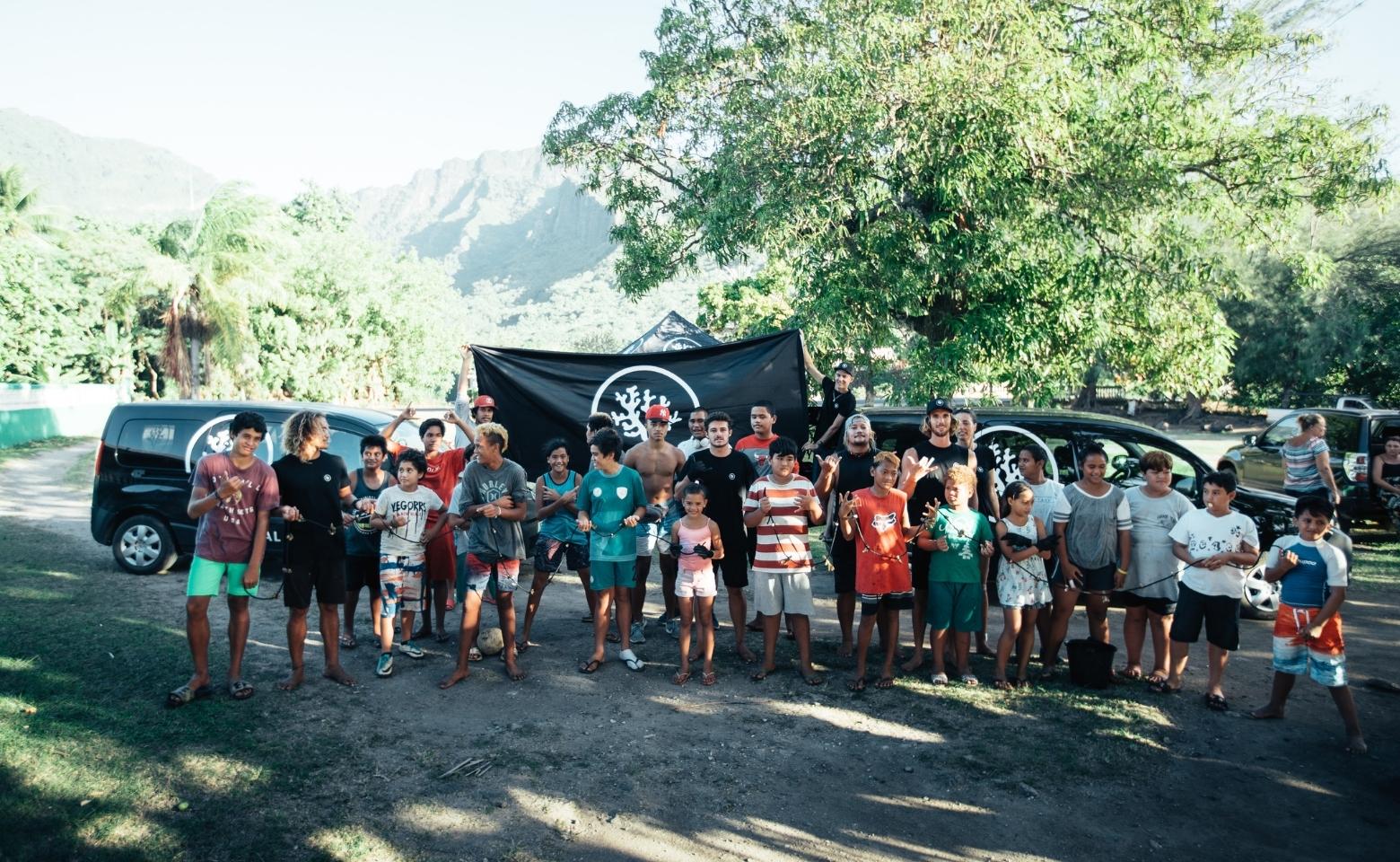 A GLOBAL MOVEMENT
Alongside planting corals, raising awareness is key to inspire change across all generations, borders and oceans.
It starts locally, by empowering the local communities.
From the beggining, we utilize powerful storytelling and artistic vision to reach people's hearts and convey our messages around the world
We have reached 45 million people this year !
The CG Labs
We push the boundaries of technology in ocean conservation.
Discover ReefOS - a network of cameras collecting realtime data and providing an in-depth look at the health of coral reefs to help monitor and restore them.
You can watch our nurseries Live Stream from everywhere in the world, are you ready ?

FAQ
- Digital coral cards are sent directly to your Mailbox. Printed coral cards are delivered within a week.
- By adopting today, you are officially a part of our Restoration Programm and you will get updates about each step of the journey until it's transplanted back onto the reef. - We will notify you by e-mail the explain the different steps of our 2022 Mass Transplantation.
✔ LUSTRE PHOTO PAPER
A 240gsm professional photographic paper ideally saturated to showcase the beauty of super corals.
✔ FORMAT
21cm x 29.7cm
8.3" x 11.7"
✔ WATER-BASED INKS
The printing complies with environmental standards thanks to water-based ink.
✔ SUSTAINABLY SOURCED WOOD
The paper is made from wood that complies with the FSC label for the sustainable management of our ecosystems